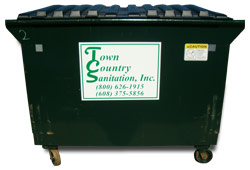 VILLAGE OF MONTFORT
CLEAN UP DAY WILL BE
SATURDAY, JUNE 8TH
8am-3pm
1) What can NOT be placed in a dumpster?
Large/Major Household Appliances including Microwaves

Hazardous Materials and Chemicals

Tires

Batteries (including household)

Motor Oil

Ashes

Yard Waste

Televisions, Computers & Electronics, Copy Machines
2) How do I get rid of paint and paint cans?
Paint Must No Longer be in Paint Form

Leave Lids Off to Dry

Soak up with Sawdust or Kitty Litter

Once, Completely Dry it may be Place in Dumpster
3) Is Styrofoam Recyclable?
Styrofoam is NOT a Recyclable Item
You may also call our local Customer Service Representatives with any additional questions on how to get rid of items not allowed in dumpster at 608.375.5856 or toll free 800.626.1915.