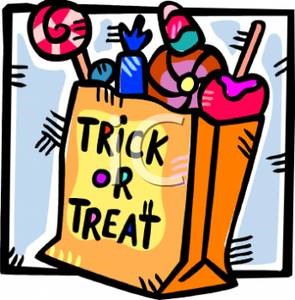 TRICK OR TREAT HOURS
OCTOBER 31ST, 2020
2:00pm – 4:00pm
The Village of Montfort has set Trick or Treat hours and are leaving it up to the parent's and residents' discretion to participate or not. Those that choose to participate remember to turn your porch light on. Be careful and stay safe!
Below are a couple of recommendations from the CDC. You can read their whole guidance at:
www.cdc.gov/coronavirus/2019-ncov/daily-life-coping/holidays.html#halloween
Moderate Risk Activities.
·

Participating in one-way trick-or-treating where individually wrapped goodie bags are lined up for families to grab and go while continuing to social distance (such as at the end of a driveway or at the edge of a yard)

If you are preparing goodie bags, wash your hands with soap and water for at least 20 second before and after preparing the bags.
Avoid these higher risk activities to help prevent the spread of the virus that causes COVID-19:
Participating in traditional trick-or-treating where treats are handed to children who go door to door