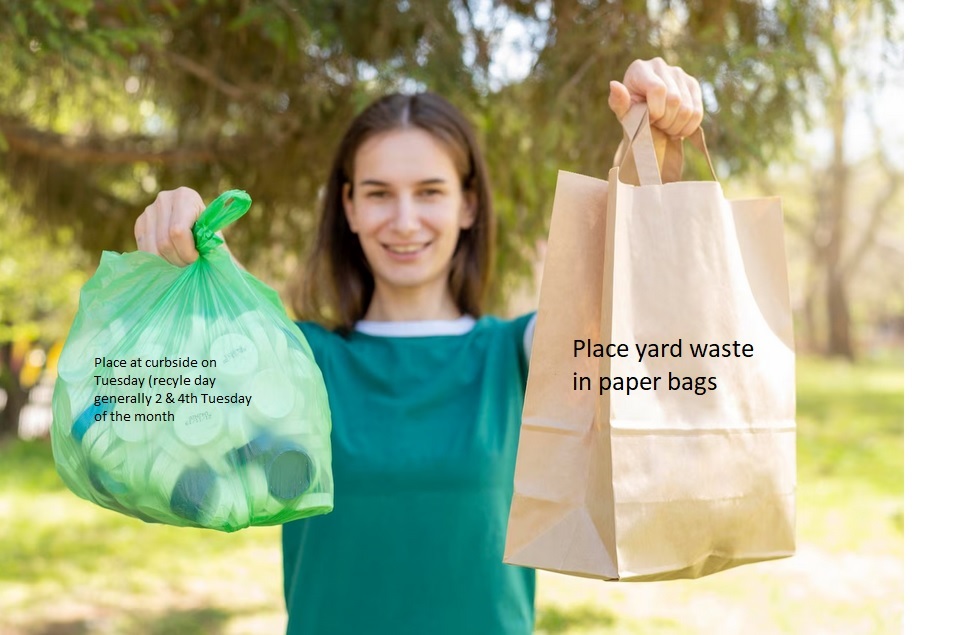 Reminder:
Public works will pick up yard waste at curbside every Monday. All yard waste should be in a paper bag or tied together so that one person can lift it into the truck. They will not be empting barrels, wheelbarrows or other large containers. Containers should be 33 gallon or less.
If you need yard waste bags, they can be purchased at the village office for a $1.
Recycle items will not be picked up on Monday's. They should be curbside on the 2nd and 4th Tuesday of each month.
If you have any questions, please feel free to contact the village office at 608-943-6917